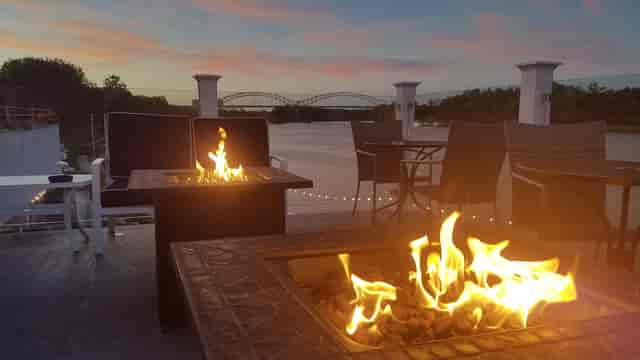 About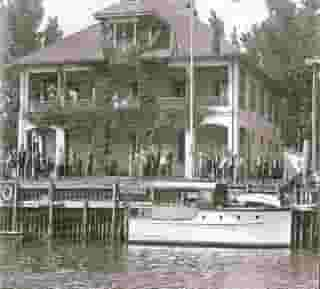 Then...
The original Mattabesett Canoe Club dates back to 1896, when it was started as a private canoe club on the banks of the Connecticut River. Meetings were held in a building at the rivers edge in a small clubhouse built for four hundred dollars on land rented from the Davis family for eighty dollars a year. Officials of the club had to live within six miles of the clubhouse, own a boat, pay dues and be actively involved.

In February 1905, the group changed its name to the Middletown Yacht Club to reflect the change in the types of boats the members owned. In 1906, they were able to purchase the building and land from the Davis' for five thousand seven hundred dollars.

In 1911, the group had 300 members and began to have long distance races between Middletown and Long Island. The current building on the site was constructed in 1915, to accommodate the growing membership. During WWI, Thomas MacDonough Russell, the club's chairman, organized patrols on the river, performed by the club's members. Six boats and fifty men were assigned patrols to protect the city. In 1929 women were allowed to begin competing in the Yacht Club's races and in 1930 the club hosted the National Outboard Championships. In the years after, the building changed hands many times, ranging from an American Legion building, to restaurants to town property.
Now..
The property was purchased in 2010 and extensive renovations where done to improve the overall appearance from a decade of neglect. Today, the historic property is a community gathering spot and tourist destination for people of all ages. From boaters, bikers and babies, the restaurant is a place for all to enjoy. It features a raw bar, a BBQ grille and an extensive selection of seafood.

The second floor is now open year round for private parties and special events. Featuring a full banquet facility with two balconies overlooking the river, a dance floor and during the winter months enjoy a private intimate event by the field stone fireplace.